Men Behaving Dadly
Dad's and Children's Group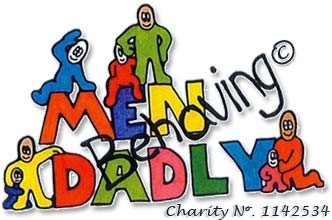 We have been in operation since 2000, meeting a growing demand for safe, constructive, economical opportunities for dads to come together with their children at weekends.We are the first and original Men Behaving Dadly group, one of the first custom dads groups anywhere.Men Behaving Dadly provides a warm friendly environment to all Dads/male carers and their children. We are a diverse group, we celebrate and learn from each other. We base the project around arts, craft, games and trips out. All activities and trips are discussed and agreed by all attendees, taking in to consideration everyone's needs. Some of the trips we have been on are: Blue Planet Aquarium,Chester Zoo, Mother Shipton's Caves, Circus Starr, Cheshire Ice Cream Farm and The Chill Factor. We orginise an annual residential, usually to an out-wood bound centre such as Rock & River or camping at Waddow Hall these help to build confidence and bring the group closer together. Due to successfully secured funding from outside agencies,most of the trips are free while others are heavily subsidised. The group is open to all age ranges. Hot and cold healthy snacks are always provided with plenty of variation to suit all dietary requirements.

For more information log on to our website www.menbehavingdadly.co.uk. or type our name into Facebook, T: 0161 678 9662 at any time or just turn up on the day at 11:30am (UPPER HALL) Our trips out are usually on a Saturday so please contact us before your first visit to make sure we are not out and about.

Please do not be confused by any subsequent dads group calling themselves Men Behaving Dadly. They maybe using our name and even similar imagery but they are not endorsed by us.
Greenacres Schedule
| | |
| --- | --- |
| Saturday | From 11:30 To 13:00 |